Music.
Rock, pop, metal, rap and a little country.
Their melodies fill our home every day.
Complete quiet is an oddity. A house filled with song lets me know everything is alright.
Music means we're happy, or at least, trying to be.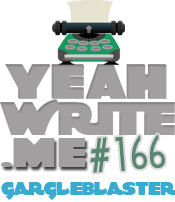 My response to the question,
"What's that sound?"
in exactly 42 words.