"Life limped along at subsonic speeds," regularly plays on repeat in my head.
The days are long but the years are short.
I'm waiting for something, yet ache for a pause button.
Hold on. Linger.
Come on. Let's go!
Are both true?

__________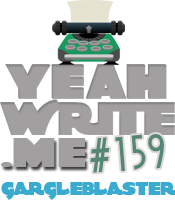 My response to the question,
"Have all your clocks stopped?",
in exactly 42 words.