There is a cycle to each year when you have kids in school.
Every June you are just as ready as the kids for school to be over and summer break to commence. Then August hits and you start counting down the days until you can wave goodbye to your darling children as they hop onto the school bus to begin a shiny new school year.
This September, for me, a whole new chapter begins, as both of my offspring will be in school full time.
Wait. Let me clarify. People seem to think that all day school is literally ALL day. It's really only six hours, which is only one fourth of 24 hours. Which is why moms worship at the school altar.
Nevertheless, this is a big deal.
8 things I look forward to when sending the kids back to school
1. Getting back to a consistent routine
2. Knowing my children's brains aren't turning to mush
3. Space and time to focus on some long-neglected stuff
4. A (hopefully) less messy house
5. Fall also means TV shows returning!
6. Not having to
feed my kids
lunch
7. Cute pictures of my kids and their backpacks and the school bus
8. This....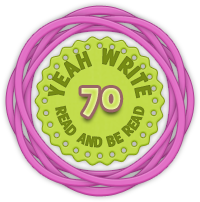 Inspired by Mama Kat.