AND this is my
400
th post!
Holy blogging, Batman!
It's also Monday Listicles so I will present to you a list of 10 Things Birthday. Sound good?
Well, it's my birthday so I say what goes.
1. I was born exactly 38 years ago today, at 5:12 AM. My mother's onset of labor was marked by hurling her spaghetti dinner.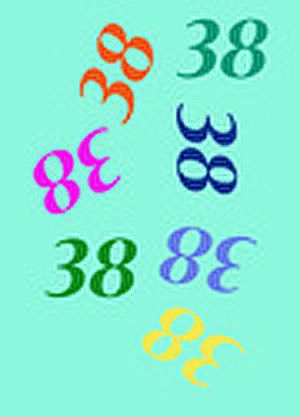 2. I was named after Jennifer O'Neill. Or so says my father. I wonder if all the other millions of Jennifers were also named for her. Something tells me no. My mother says she liked Jessica and Jennifer, but preferred the nickname Jenny over Jessie. She's never called me Jenny.
3. My astrological sign is the first on the zodiac, Aries. I have spent all of my life disagreeing with much of what is said about Aries, as relates to me. I'm told that both your sun sign and rising sign matter. According to a
Free Instant Rising Sign Wizard
mine is Pisces. Apparently: "
This peculiar mix is more like a multiple personality disorder.
" Huh.
Adventurous and energetic - No & No
Pioneering and courageous - Not pioneering
Enthusiastic and confident - Iffy
Dynamic and quick-witted - Not really
On the dark side...
Selfish and quick-tempered - not usually & a little
Impulsive and impatient - when I was younger
Foolhardy and daredevil - NOT EVEN
4. I spent my 16th at Disneyland, my 19th in Florida, 21st in Reno (legal, baby!), 25th in Orange County and another in San Francisco. I got engaged on my 23rd.
5. I thought my 30th was all big and important and invited all these new "friends" I had met right after moving to Washington out to lunch with me. There were 8-10 women at my table that day. I felt so special and important and liked. Eight years later, I know it's not the quantity of people, it's the quality of the people. Also, most of them were moms with young kids and probably just wanted an excuse to get out of the house!
6. My 31st was only 4 of us, but it was one of my most memorable.
My very happy friend there is Jessica!
7. I got pregnant with AJ shortly after the above photo was taken, so by the time my 32nd rolled around, I had this little cutie to cuddle:
8. I've shared my 33rd birthday
photo
before. My 34th didn't yield a good pic, but it was a fun night of homemade fondue and Friends on DVD. Um, my 35th...don't seem to have any pics. Probably did dinner and a movie. Oh! I got my
tattoo
for my 36th birthday! And last year on my 37th, we took a day trip to Leavenworth, WA.
9. As this birthday approached we met a new heart specialist, an Electrophysiologist, who diagnosed Mark's arrhythmia as Ventricular Tachycardia. This is more serious than Atrial Fibrillation and means
Mark's heart
could freak out and stop again at any time before he has a defibrillator implanted. I thought about cancelling plans to go to dinner an hour away from home.
10. But I didn't cancel and everything was OK (except Mark let the kids stay up really late). Here are a few pics from dinner at
The Melting Pot
in Seattle. It's an amazing fondue place. This dinner was from my dad for my birthday, and also to thank my besties for being so awesome while Mark was in the hospital.
Me and my Dad
The Flaming Turtle chocolate fondue
Dessert bits to dip
My s'mores martini - crushed graham cracker around the rim of the glass!
Tonight we're hittin' Red Robin for my free birthday burger! Hmm, which one should I get...Blue Ribbon, Banzai, Whiskey River, Guacamole?
I think I like my late 30s. Mostly. I like not being young and dumb anymore, but I could do without the aches and pains. Seriously, my lower back
PITA
decided to act up this weekend. Why? Just to mke me feel me age? Probably.
Well I say
Pfft!
to my back.
Oh, my kids let me sleep in until 11:00 yesterday morning! I don't think I've done that since I was in my early 20s. The next logical thing to do after sleeping the morning away is stay in your pajamas all day. Yup, pretty nice Sunday, I'd say.
Day, say...that rhymes!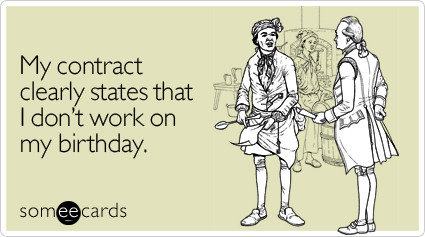 PS: All my fave bloggy friends contributed to a
special post
as a gift for me over at The Sarcasm Goddess'
For the Love of Writing
!