A truer thing has never been said.
I've blogged about my cat Julius a few times now.
Because he's a big, fat squishy hunk of cat who lets me be his person.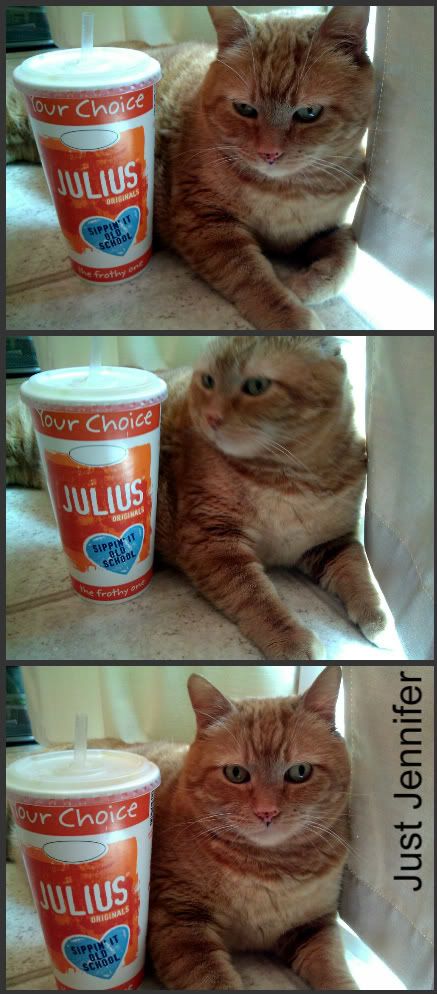 I have been waiting a whole year to get these pictures!
Because he is partially named for Orange Julius.
Isn't that awesome??
The answer is YES!