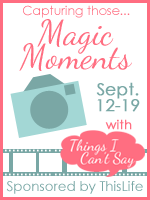 So below please enjoy some of my favorite pics from over the past year or so!
My little boy's sweet face
My daughter having dessert on her 10th birthday, smiling at her friend.
This is special because it was our first meal in our house
This is MOST of my Dad's side of my family out at Lake Roesiger here in WA state.
Christmas 2010 - the first in our house
OMG, this cake! It is a BLACK and silver ice cream cake from DQ for AJ's 5th birthday. The black frosting made a HUGE mess! I do not recommend black frosting. But he thought it was pretty awesome, and I guess that's all that matters.
Portraits we had done of the kids to commemorate them being 5 & 10. AJ will never be exactly half of Cami's age again.
I've shared this picture before, but I just love it! Camryn at her Girl Scouts bridging ceremony back in June.
A sibling moment
Me and my kids walking on a Lake Tahoe beach
Me and J.Ho...and a hose :-D