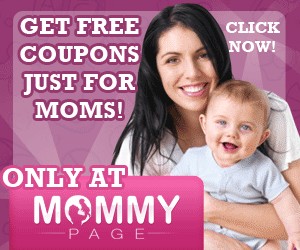 "MommyPage is a brand new Website that brings the latest and greatest deals, coupons, and discount opportunities offered on the Web to expectant mothers, new mothers, and veteran mothers. Our main goal at MommyPage is to find the best free samples, coupons, and other special offers from your favorite name brands! To be able to provide connections to these items, MommyPage has a knowledgeable team of moms just like you that encourage companies to offer great deals that are relevant to family-based lifestyles. MommyPage has recently found and posted some amazing offers from companies such as VTech Kids, Kellogg's, ThredUp, Baby Talk, and American Baby! Beyond our offers and deals, MommyPage assists mothers in navigating their way through parenthood. The mothers within our MommyPage community share stories on topics like buying maternity clothes, healthy eating for two, baby behavior, first days at preschool, and much more! At MommyPage, we know that being a mother is about finding a harmonious balance between home and family management as well as all other aspects of life. With our tips and hints on parenting and access to discounts, we sincerely hope to help our MommyPage subscribers make parenting a successful experience. Please visit MommyPage.com to sign up today!"
Go HERE to read my MommyPage interview!
A

representative from MommyPage contacted me for an interview to be featured on their site in exchange for this post about them.